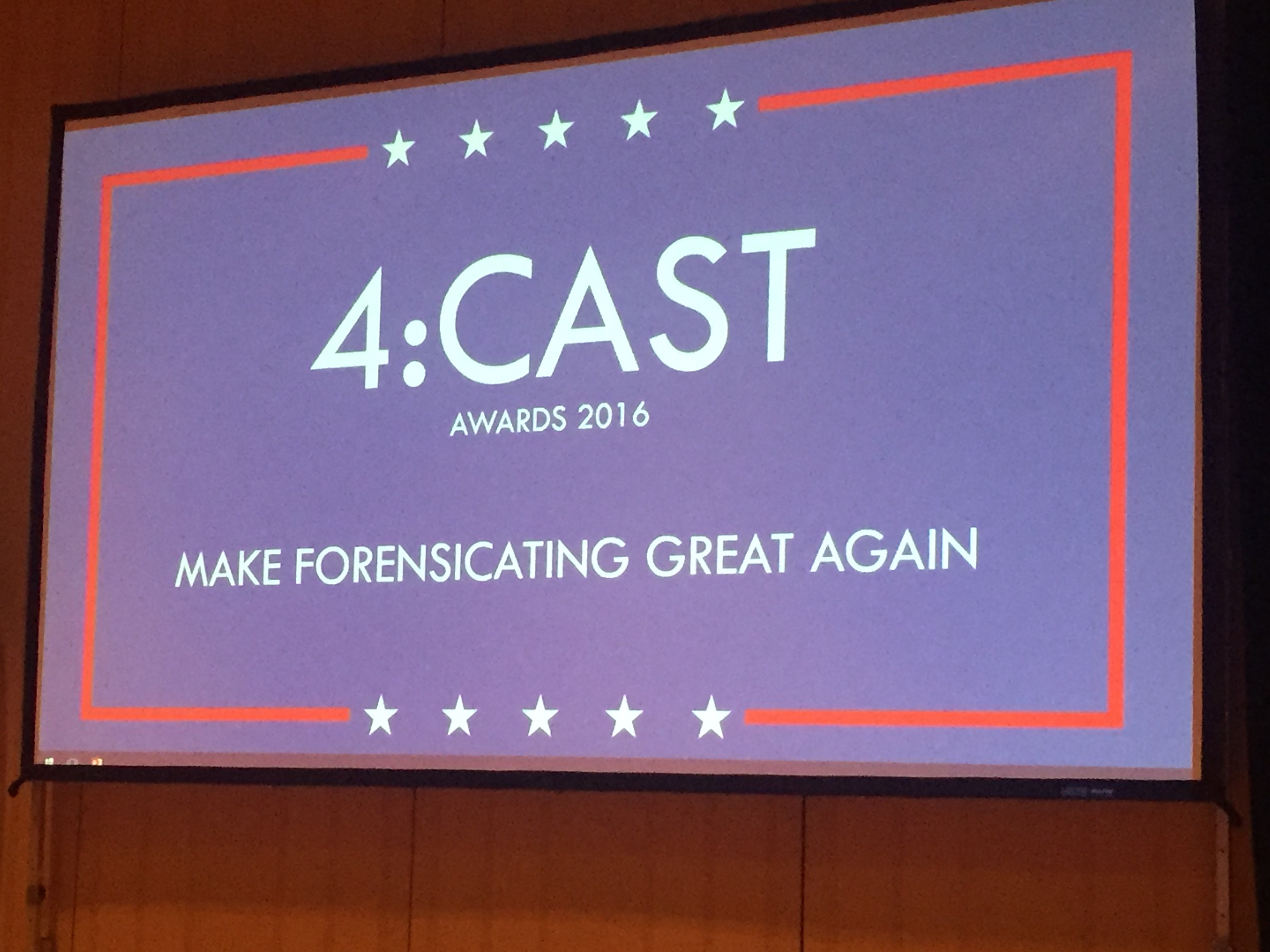 Posted on March 12, 2017 by Lee Whitfield in News.

A number of people have asked me about the closing date for the nominations for the Forensic 4:cast Awards. Well here it is: March 31, 2017 I will be accepting nominations as long as it is still March 31 somewhere in the world. I will then spend a couple of days tallying the nominations before […]

No Comments. Continue Reading...