A number of people have asked me about the closing date for the nominations for the Forensic 4:cast Awards. Well here it is:
March 31, 2017
I will be accepting nominations as long as it is still March 31 somewhere in the world. I will then spend a couple of days tallying the nominations before revealing the final 3 for each category in the voting stage. Don't forget that the awards will take place at the SANS DFIR Summit in Austin, Texas. The summit runs June 22-23 but SANS also runs classes through June 29. This is a great opportunity to take that SANS class you've been eyeing for a few months. Most of the classes have had significant updates in the last few months. Details can be found here:Â https://www.sans.org/event/digital-forensics-summit-2017/
Here's a couple of pictures from last year's awards.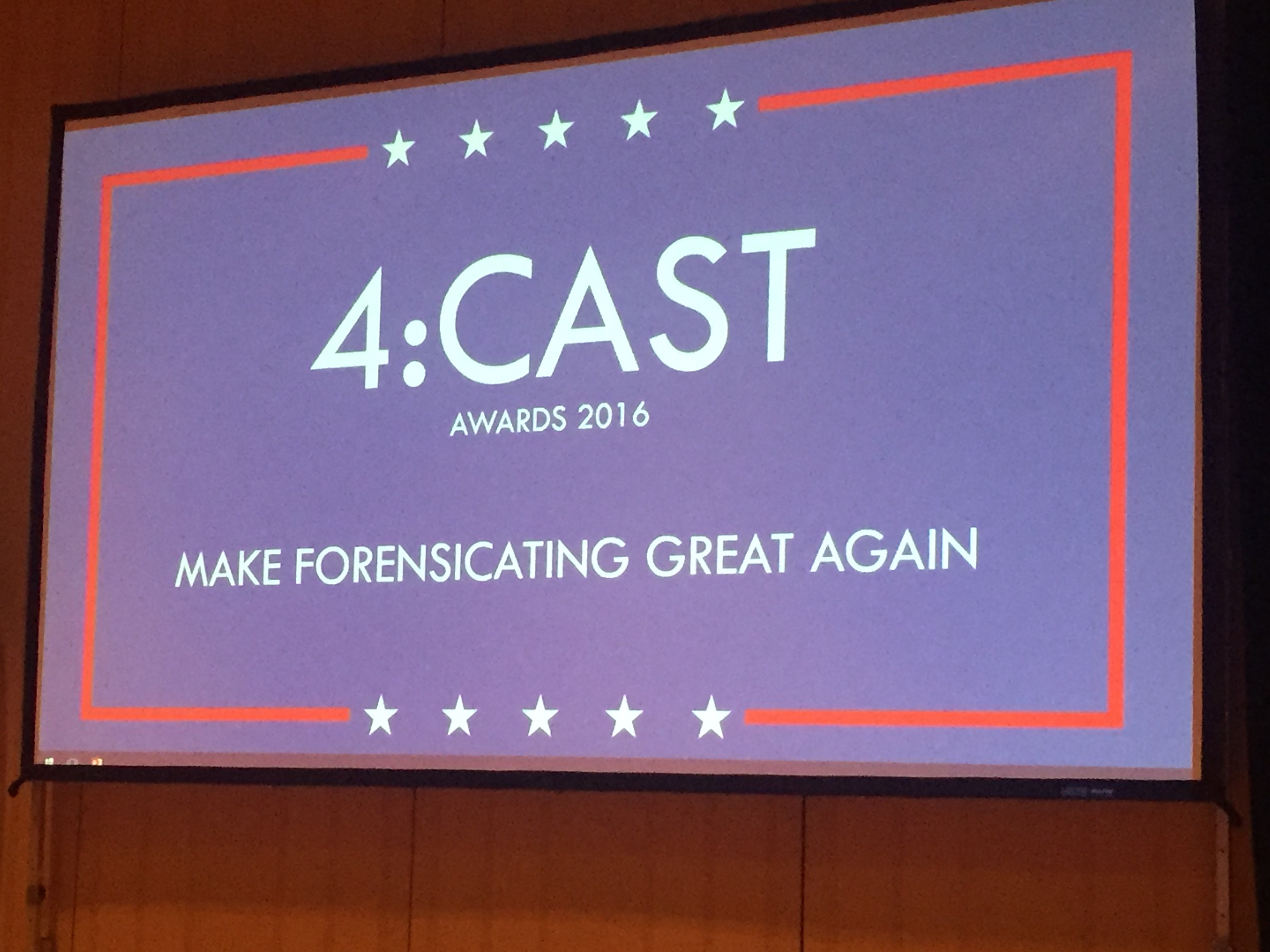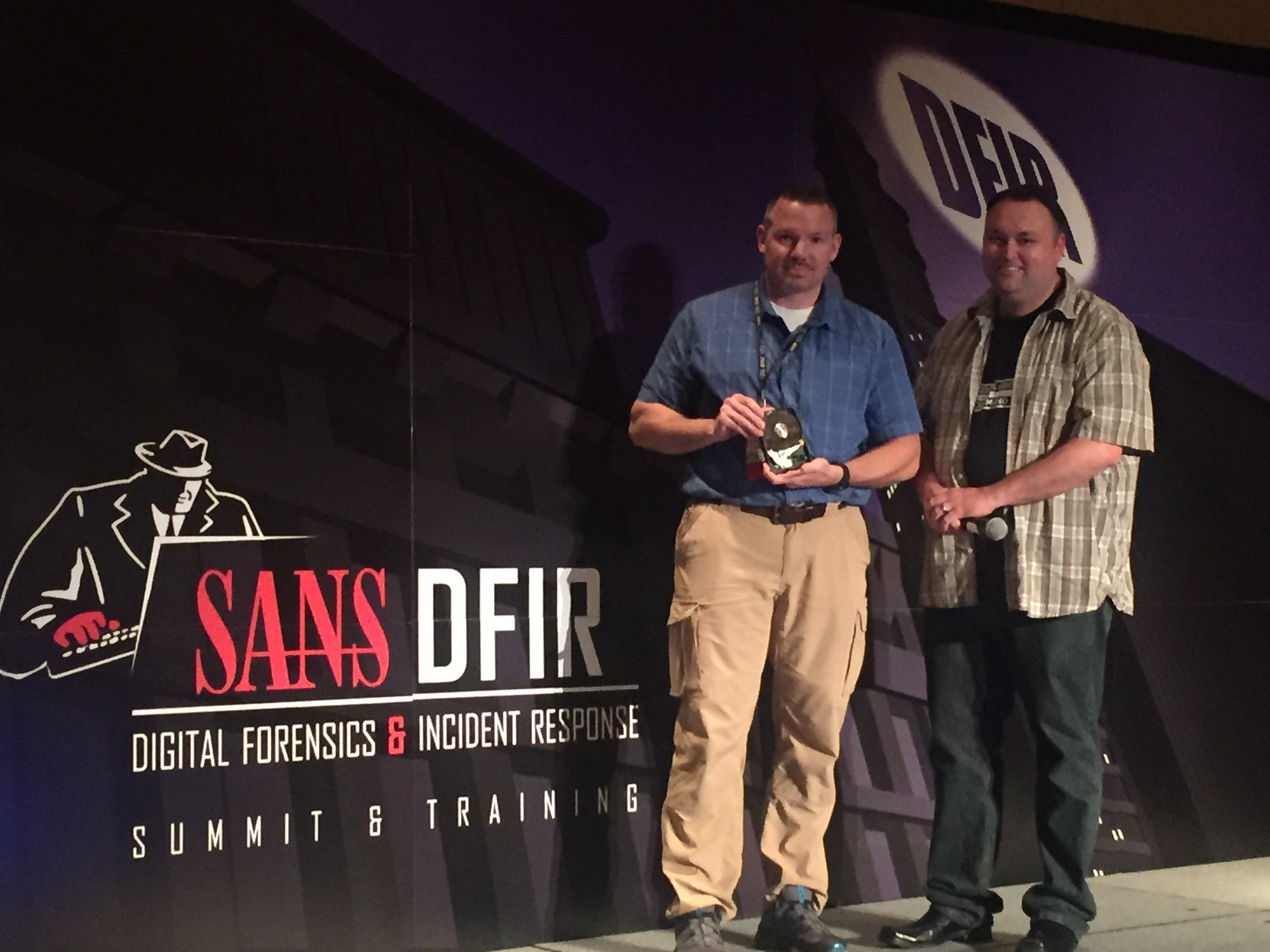 Also, I'm going to be speaking at EnFuse in Las Vegas this year. The dates are May 22-25, 2017 and the conference is held at Caesar's Palace.
I'll also be giving the same presentation at the SANS DFIR Summit in June.
Speaking of SANS, I've recently left Digital Discovery to take a position with the SANS OnDemand team as a Subject Matter Expert. That means that if you have a question about one of the DFIR classes, I'll probably be answering it. I also get to test the labs for the classes and do a bunch of other fun stuff. I'm really looking forward to it.