Meet Martin Westman. He works for Micro Systemation (the creators of XRY and XACT). The picture below is taken from a video in which Martin attempts to perform a hex dump of a Nokia phone using Micro Systemation's modified Panasonic toughbook that is strapped to his chest while, wait for it…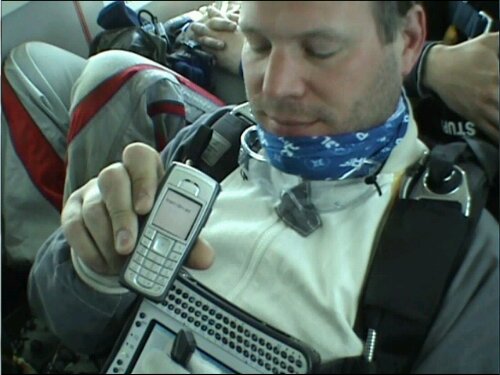 JUMPING OUT OF A FREAKING AEROPLANE!!!
I'm trying to get hold of the video and will post it as soon as I have it. But it raises several questions; Have any of you tried to do anything to liven up your day-to-day forensics work? Will this spur on more radical behaviour? What other extreme forensics can you think of?